Bitcoin Wallets – Guide to Choosing The Best Bitcoin Wallet for 2017
So if you want to start accumulating, trading, or using Bitcoin for products and services, you must first have a place to store and protect your them.  That's where a Bitcoin wallet comes into play.  A Bitcoin wallet is where your Bitcoins are kept and where you will send payment from and receive payments to for all your Bitcoin transactions.  There are many different types of wallets out there so you should familiarize yourself with the functionality of each type before making your decision on which wallet makes the most sense for you, based on how you plan to use your Bitcoin.  Below I will describe the different types of wallets and then give a few wallets that we at Bitcoin and Gambling would recommend for getting started.
Hot Wallets vs Cold Wallets
Even though there's several different types of wallets, most of them are either considered hot, or soft, and cold, or hard.  Basically a hot wallet is one that is online or hooked to the internet.  If you're going to be using your Bitcoin on a regular basis or around town for daily purchases then this form of wallet makes sense for you.  Think of a hot wallet as the real wallet or purse that you carry around with you everyday that has a little bit of spending cash in it.  I wouldn't recommend holding large amounts of Bitcoin in your hot wallet, just as you would not carry around large sums of cash.  For safe storage of the bulk of your Bitcoin I would also have a cold wallet kept offline.  Most mobile wallets fall into the hot wallet category.
On the other hand, a cold wallet is one that is NOT connected to the internet or that is not online.  Because cold is more secure, this is where I'd recommend storing the majority of your Bitcoin.  Think of a cold storage wallet as your savings account and a hot wallet as your debit card or checking account for frequent use.
Types of Wallets
There are several different types of Bitcoin wallets on the market today.  Some of these can be downloaded to your phone or tablet and are free.  Some of the best hardware, or offline, wallets can be purchased and provide the owner with all sorts of protection and security.  One of the great aspects of desktop wallets is that your in possession of your own private keys.
Desktop Wallets
Desktop wallets are typically downloaded directly to your personal computer or laptop.  You can then easily access them even when your not connected to the internet.  Below are a couple of the desktop wallets that we highly recommend checking out.

is the most recommended and popular, to learn more about Armory click here
ELECTRUM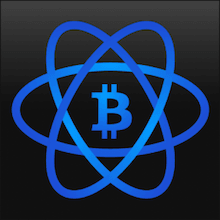 is another of the most popular and trusted desktop wallets.  To learn more click here
Mobile Wallets
Mobile wallets are exactly what the name infers.  These wallets are designed to work directly from your smartphone whether it's an Android, IOS, or Blackberry device.  These mobile wallets are great for everyday use, but as I mentioned above, the bulk of your Bitcoin should be kept offline in a cold storage wallet.  Below are a few of the Bitcoin mobile wallets that we recommend for ease of use and security.
BREADWALLET is one of the most popular, easy to use, and trusted.  This wallet is compatible for both Android and IOS phones.  To learn more about Breadwallet click here
MYCELIUM is another of the favorites among bitcoiners everywhere.  This wallet is also compatible with both Android and IOS phones.  To learn more about Mycelium click here
AIRBITZ rounds out our top 3 of mobile wallets.  This wallet is great for everyday use and again is compatible with both Android and IOS phones.  To learn more about Airbitz click here
Online Wallets
Online wallets are basically 3rd party wallet service providers that are cloud based.  You must have an internet connection and a user password to access your Bitcoin with these options.  These 3rd party services offer many nice features all from one central location.  Some even offer an exchange site where you can buy, sell, and exchange digital currency like Bitcoin.The downside to online wallets is that your private keys are not in your physical possession, unlike having them on your mobile wallet or in secure cold storage.  I personally don't really care for this type of wallet as it doesn't really fit into how I use Bitcoin, but if I had to choose one to check out it would be Coinbase.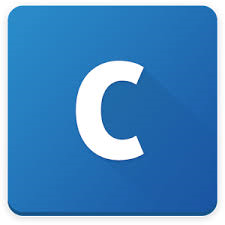 COINBASE is a 3rd party Bitcoin wallet service provider.  Their platform provides users to store, buy, sell, and conduct transactions via Bitcoin through their online site.  To learn more about Coinbase click here
Hardware Wallets
Hardware wallets are actually very small and physical computers or smartcards that are designed to hold your Bitcoin offline.  These mini devices can also produce private keys and produce signatures offline as well for sending or receiving transactions.  Because hardware wallets are also cold wallets, they are way more secure and safer than soft, or hot wallets.  These hardware wallets are mainly for those storing large amounts of Bitcoin and for those looking to take full and total control of every aspect of their digital currency.  Be careful not to lose your hardware wallet because everything you have is on that device, so keep it in a very secure place.  There are several nice options out there for those looking into a Hardware, or Cold wallet for their Bitcoin.  I have laid out some of the best choices below.
TREZOR is a portable and tiny computer that has its own display screen and generates private keys offline and is one of the top rated Bitcoin hardware wallets available today.  Trezor produces a 24 word seed upon setup for added security which is copied when backed up.  To learn more of what Trezor has to offer click here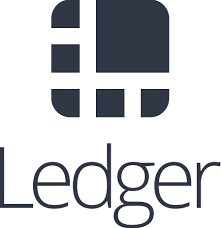 LEDGER is a smartcard Bitcoin wallet that is very compact and durable, has an OLED screen and buttons, and has many other features and top notch security.  Ledger also produces a 24 word seed upon setup that can be used to retrieve the entire wallet if lost or stolen.  The Ledger can also be used on Android phones with the correct software and from all computers.  For more about Ledger click here
PaperWallets
Paper wallets are another form of cold storage.  Basically you're just printing your private keys onto a piece of paper and put into a safe hiding place.  For this method to be accurate you would need to print off and add your private keys each and every time that you sent funds to cold storage.  This can be quite tedious and old fashioned, but if done correctly from an offline source, is really secure.
Wallet Safety Tips
The cool thing about Bitcoin is that your are in control of your own stash.  With this control also comes the responsibility of securing and protecting it.  If you're going to dabble in crypto-currencies like Bitcoin you must have a wallet.  If you're going to have a wallet then make sure to protect it and its contents.  There are a couple key things that you can do to add a little extra security for you and your money.
Create A Backup: You should always create at least one backup for your wallet, and hide this in a different place than your original.
Use Different Wallets:  You can have more than 1 Bitcoin wallet at the same time.  Like I mentioned earlier, don't store all your Bitcoin in the same wallet.  You might want use one type of wallet for your everyday transactions and another more secure wallet for the bulk of your currency.  There's no limit to the amount of wallets that you can have, and some are even compatible with each other.
Don't Reuse Transaction Addresses: With most wallets you have the option of using the same address that you may have used for a previous transaction, DO NOT DO THIS!  Most of today's wallets will produce a new address for every transaction and I recommend going along with that.  Bitcoin users enjoy their privacy and anonymity, but Bitcoin transactions are public so it makes sense to not use the same address for multiple transactions.  If you were to use the same address over and over again, someone might be able to start seeing trends or similarities in these transactions to help identify the user.
Where Is Bitcoin Accepted?
You can use the Bitcoin in your wallet just about anywhere online these days and even at a growing number of " brick and mortar establishments as well.  Bitcoin is accepted at thousands of retailers online, and that number is growing on a daily basis.  From your favorite big box store to your local pizza joint, the t-shirt company down the street or even at Amazon, Bitcoin is accepted.  If you're not much of a shopper but into sports, entertainment, or even gambling you're in luck.  As the crypto-currency is becoming more popular and trusted, it is now accepted as a method for deposit at many popular online Bitcoin casinos as well.  So as you can see, the real question should be where is Bitcoin not accepted.
I hope my overview on Bitcoin wallets has answered some of your questions and will help you in choosing the best bitcoin wallet, or wallets, for your needs.
Recommended Bitcoin Educational Posts
Bitcoin 101 – Your Bitcoin Education Starts Here
Everything You Need To Know About Gambling With Bitcoins
Top 3 Sports Betting Sites For Bitcoin